What is this all about?
Here at Dace we can now offer a fantastic service to customers who wish to maximise the value of their vehicle but do not have the time or facilities to go through a private sale. Dace Motor Company will sell your car for you!
We already have excellent advertising platforms to sell cars on, we can securely store your vehicle and we have dealer and showroom facilities. If needed we can MOT your vehicle and professionally valet it for you. We can offer FCA approved finance for any customer looking to buy your car.
Our selling team will look after your car to the same high standards we look after our own.
Instead of you having to foot the bill for private advertising, continued insurance and insurance for test drives we can start saving you money straight away. We will also take care of the viewings and the process of selling your vehicle for you.
We will also ensure that we receive secure payment for your vehicle and in some instances trade in against it and we will ensure that you get maximum value from your vehicle.
So if you are not happy with what you are being offered by a "we buy any car" service but do not want to sell your car yourself let us do it for you. Everything to gain with no strain.
We can offer the person that buys your vehicle through us a warranty and our high standard of customer care. We create a win/win/win situation where you the seller gets a great price for your vehicle. We get a car sale and the car buying customer gets their perfect car and us to look after them.
We believe that this new service will be a revolution in the supply of second user vehicles and by coming to the market early with our product we can set the standards across the industry. The triple win service for car sellers and car buyers.
Dace Motor Company – we sell your car for you.
The process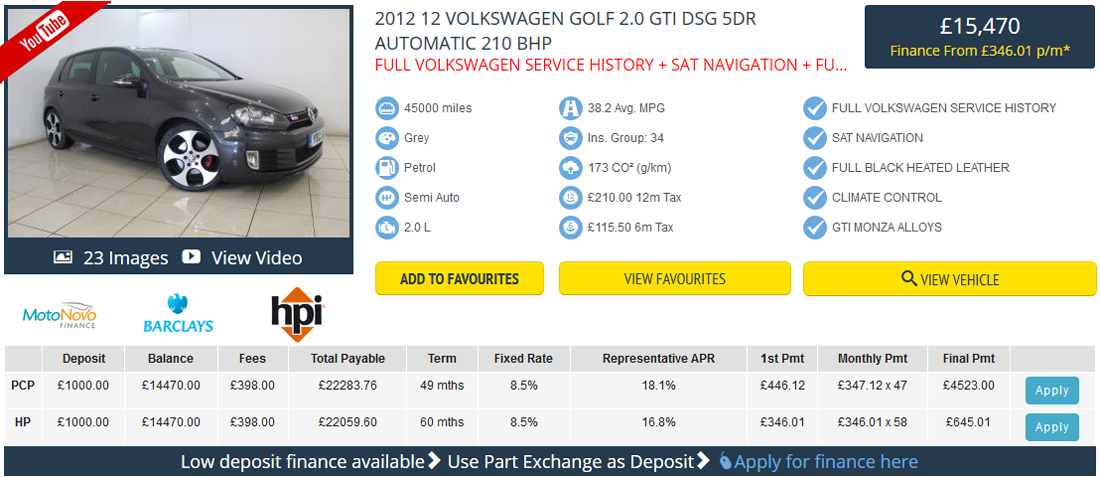 The process is not complicated;
•  Either bring the car to us or we can arrange collection
•  We will value the vehicle for you
•  We will carry out a multipoint check of the vehicle and identify anything that needs a reconditioning to maximise the value of your vehicle.
•  We will agree any costs with you to bring the vehicle up to retail standard to comply with the sale of goods act and our in-house trading standards approved processes and procedures.
•  If there are costs to bring the vehicle up to standard they must be paid before any work is carried out.
•  If you're happy with this, we will complete a contract detailing the above work and costs to prepare the vehicle for retail sale. The contract will also agree our exclusive selling arrangement, target selling price range, commission and timescales.
•  We will prepare the vehicle to retail standards. Take photographs of the vehicle and produce adverts to the same high standards that we use to sell our own cars.
•  Once your car is sold you will receive prompt payment after the customer has taken possession of their new vehicle.
•  Payment will be by money transfer into your bank account.
What does it cost?
Our charges are outlined below plus VAT charges which are currently 20%
These costs include advertising and a warranty product for the car buying customer.
These charges do not include reconditioning or servicing costs. That is taken care of in the above contract agreeing for us to sell your car for you.
The charge is dependent upon the selling price.
•  £1,000 – £10,000 – Our charge is £1,000.00 plus VAT
•  £10,000 – £15,000 – Our charge is £1,250.00 plus VAT
•  £15,000 – £20,000 – Our charge is £1,500.00 plus VAT
•  £20,000 plus – Please contact us
On many occasions we would anticipate that our charge for selling your vehicle would be recouped for you in the difference of price between you selling the vehicle and our selling the vehicle.
Typically a car sale will take 8 to 12 weeks, you will also have saved road tax fund licence fees and your monthly insurance fees.
Based on industry collected (Auto Trader supplied) data our average sales time is just under 40 days.
So why don't you call us or email us and let us solve your car selling problems. Remember with Dace selling your car there is no stress.